Pediatric In-Home Services

Conveniently serving your family in the comfort of your home
Board-certified nurse practitioners at Nebraska Home Pediatrics & Parents conveniently come to your home when your child is sick and provide high-quality, personalized care. Nurse practitioners are trained and licensed to treat common illnesses and minor injuries.  They can write prescriptions when medically appropriate.
The Patient-Centered Medical Home model is a team-based healthcare delivery model led by a medical provider and a primary clinic to provide and coordinate comprehensive and continuous medical care to patients with the ultimate goal of obtaining maximal health outcomes. Nebraska Home Pediatrics & Parents has relationships with medical specialists throughout the city and can help coordinate any specialized care needed for your child.
Our In-Home Care Services
Kids don't want to go anywhere when they are sick, so let them stay home and rest while the Nebraska Home Pediatrics & Parents providers come to your home. Some of the services we provide in our in-home visits include:
Physical exams
Breathing treatments
Decadron (steroid) for croup
Strep antigen testing
Viral PCR testing for COVID/influenza/RSV
Strep PCR testing
Medication prescription, as needed
Treatment plan development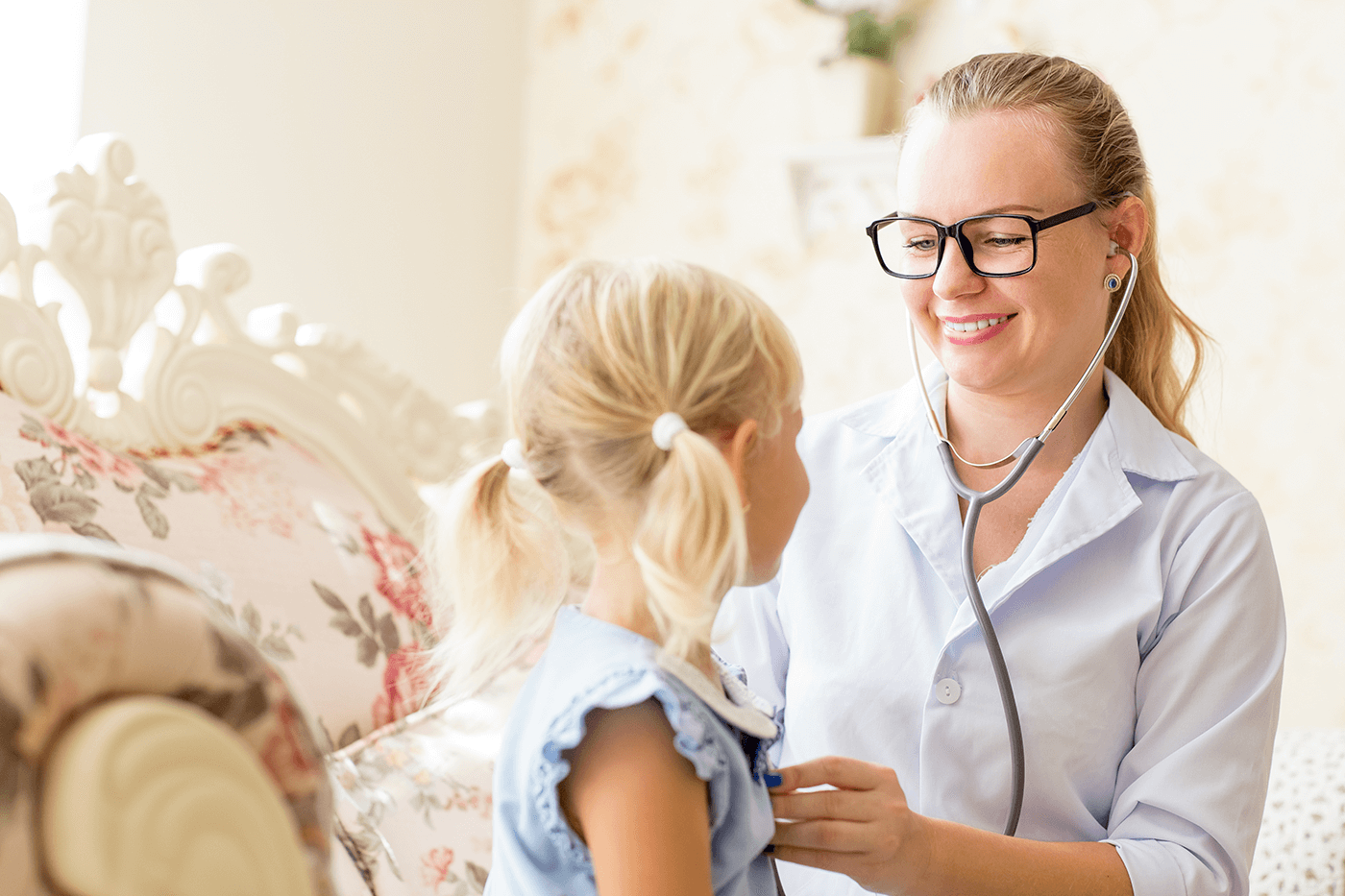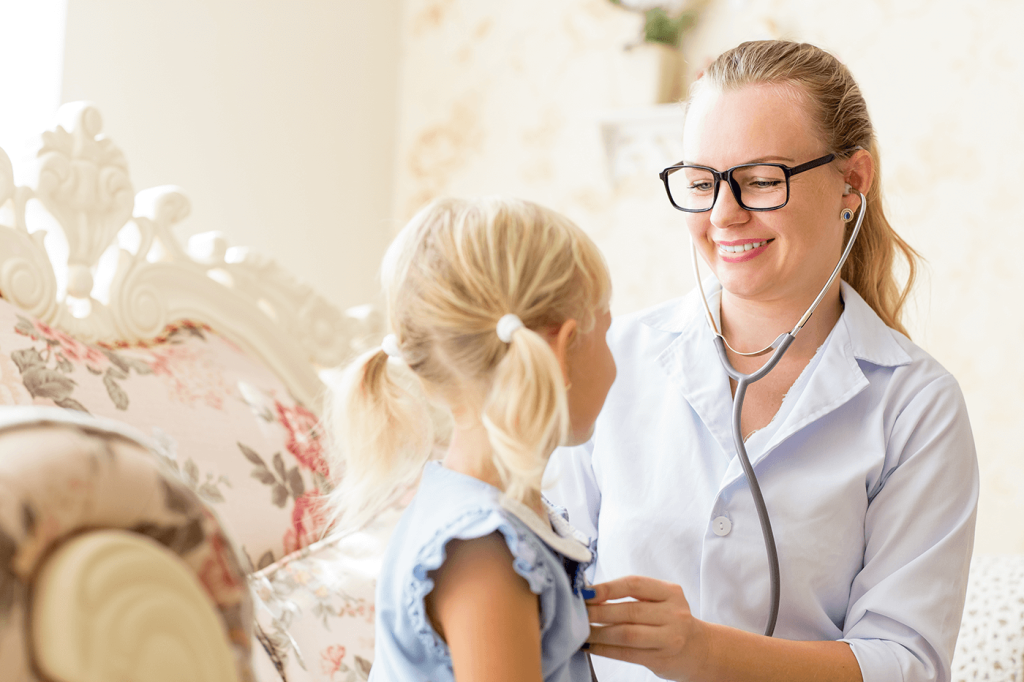 What is Pediatric In-Home Healthcare?

When your child has an acute illness, you don't have to make your way to the clinic when we can bring the clinic to you. Our medical providers work with you to ensure your child gets enough rest and feels comfortable in a familiar environment.
At Nebraska Home Pediatrics & Parents, we understand that you want the best for your child. That's why we work with you to give your child the support they need to recover and return to their old self. Whether your child has a minor injury from playing or they have cold symptoms, our nurse practitioners come ready to perform the necessary tests and provide treatment to aid in quick recovery.
Schedule an in-home visit today.
If your child needs pediatric in-home services in the greater Omaha, Nebraska area, our professionals can provide all the care they need to recover. To book an in-home visit for your child, contact Nebraska Home Pediatrics & Parents, and our medical team will be happy to help you.