Urgent Care (Sick Visit) Services
When your child needs urgent medical attention, you can rely on Nebraska Home Pediatrics & Parents to tend to your little one when you need us most. Our mission is to provide the highest quality evidence-based care that is thorough, yet quick and convenient. Let's face it, fevers, colds, and injuries tend to happen at inconvenient hours. You can depend on us to reserve time specifically for your child, so you don't have to waste your limited time in an urgent care waiting room.
We don't overbook, and all our urgent sick visit appointments are scheduled to ensure your child sees a healthcare provider in a timely manner soon after they arrive to the clinic for their scheduled appointment. We schedule same-day visits for unexpected illnesses and injuries seven days a week, including evenings and weekends.
Conditions Treated
Some of the conditions we treat during urgent scheduled visits include:
Fever
Ear infections
Rare conditions
Upper respiratory infections
Strep throat
Musculoskeletal injuries
Cuts and scrapes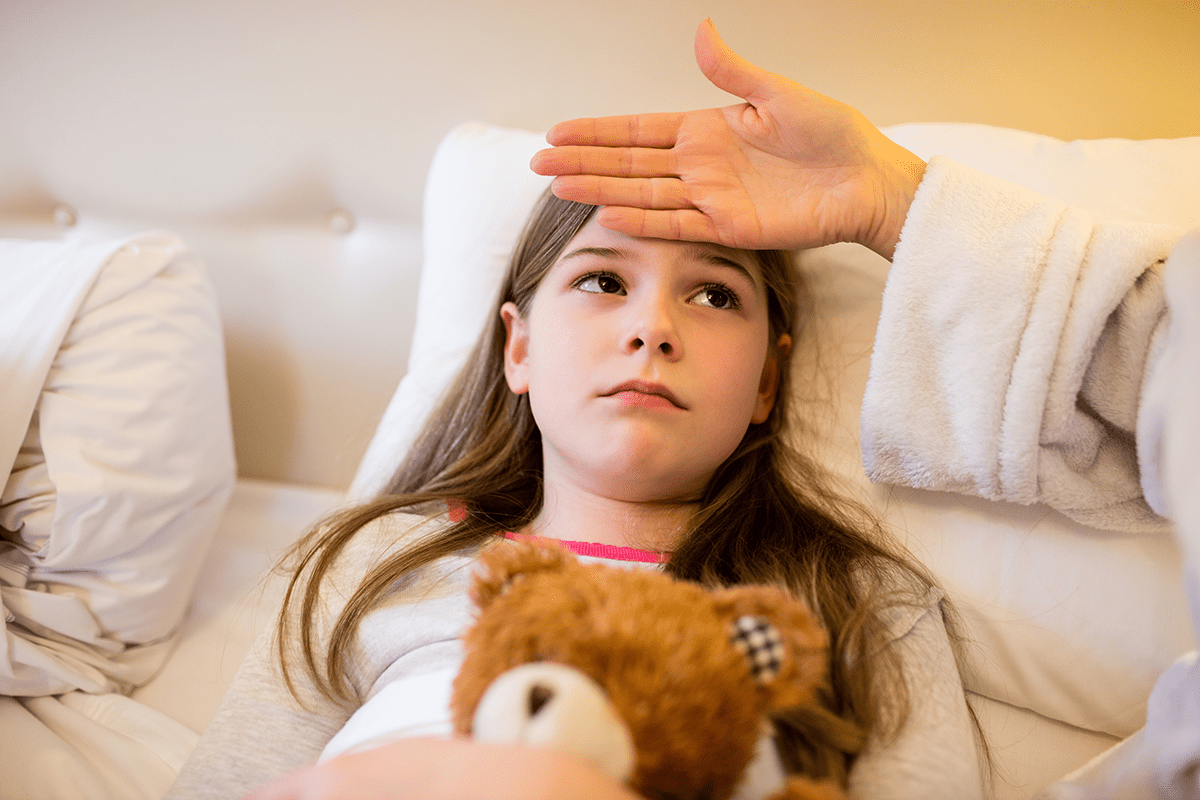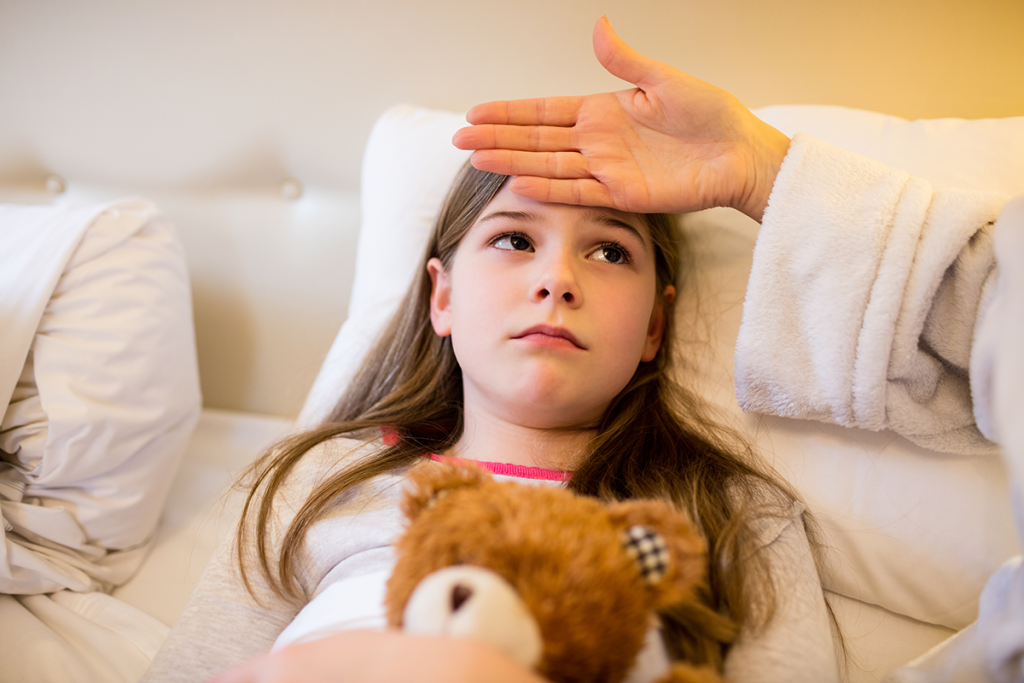 Preparing Your Child for a Visit
How you prepare your child for a doctor's visit depends on their age? Children often appear nervous when they know they're going to the doctor, especially when they're sick. Your sick child requires psychological and physical preparation to help them relax and get proper health care. At Nebraska Home Pediatrics & Parents, we aim to make your child's visit as comfortable as possible to help them overcome their fears.
We recommend letting your child know you're bringing them to the pediatric clinic to get help. Positively talk about the medical provider and let them know the nurse practitioner will help them feel better. For instance, if the child gets injured while playing, you can tell them you're taking them to the clinic to remove the pain and help them feel better.
Why Children Need Sick Visits
Children get sick all the time, which can be concerning, especially if you're a first-time parent. Your child's immune system is uniquely designed to identify and respond to new exposures and infections, and that's how their immune system is trained.
As they grow older their immune system can distinguish between harmful and harmless exposures and respond accordingly. Fevers, colds, and other infectious diseases can take a toll on your child. If your child is sick and you are concerned about their health, it is important to call and schedule an appointment with one of our providers.
Some infections are worse if a child gets them early on. For instance, Respiratory Syncytial Virus (RSV) is particularly tough for kids under 1 year old. Our clinic and exam rooms are always prepared to for RSV with our rapid PCR tests that also include COVID, influenza A and influenza B. Results are available in about 45 minutes. Additionally, we can test for strep throat with a rapid PCR test that has results available in about 30 minutes. We also have IV rehydration and laceration repair for your child in case they need fluids or stitches.
Benefits of Scheduling Appointments for Your Sick Child
At Nebraska Home Pediatrics & Parents, we understand nobody likes to keep waiting. That's why we strive to make sure you don't wait, and your child sees a medical provider as soon as they come in. Benefits of scheduling appointments for your child's sick visit include:
Better overall individualized care
Less time spent in the clinic
Reserved time specifically for your child
Provides better communication and feedback
Saves you time and money
Greater convenience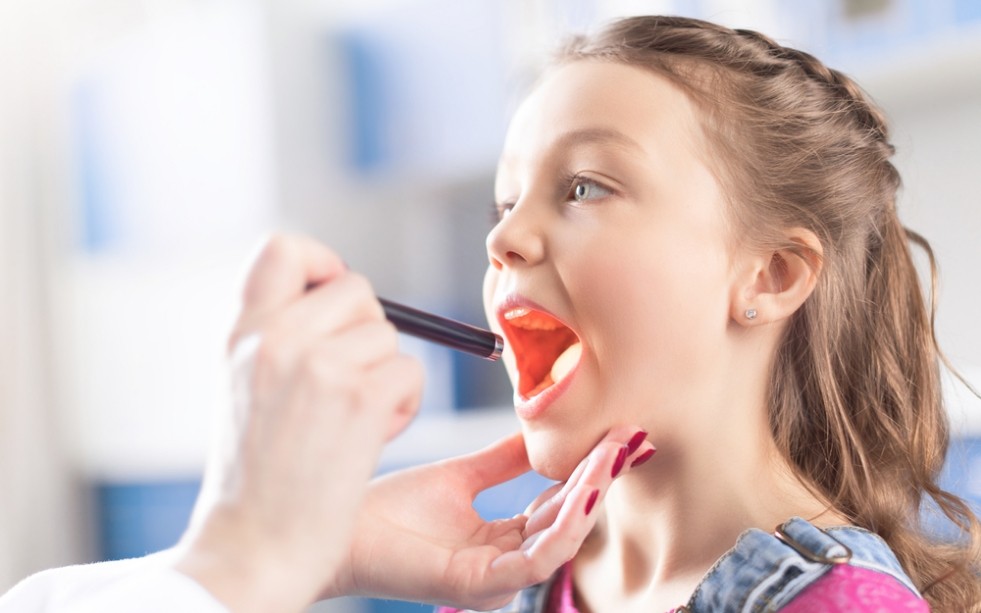 High-Quality Pediatric Care in
Omaha, Nebraska
At Nebraska Home Pediatrics & Parents, we understand that you have limited time and your child's well-being comes first. Our urgent care visits allow you to schedule an appointment when your child is not feeling well, so you don't have to waste time in the waiting rooms. Contact us today to learn more about our pediatric care services.